Client:

Wine Guards

Project:

Logo & Packaging design
Wine Guards is a wine cellar and Chateau located in Kakheti, Georgia. The company uses Qvevri technology to produce premium wine as well as Europian technology for non premium.
THE CHALLENGE
Georgia is a land where wine has been made for at least 8,000 years. In fact, there has been no evidence found anywhere else in the world of wine making dating as far back as in Georgia. The centuries-old Qvevri* organic winemaking technique is still used all over Georgia and was approved by UNESCO in 2013 for inclusion in its list of Intangible Cultural Heritage.
Wine Guards mission is to keep many century's tradition going, to further develop Georgian traditional Qvevri winemaking and produce the highest quality organic wine from diverse Georgian grapes. Along with Qvevri wines, Wines Guards is producing European wines as well.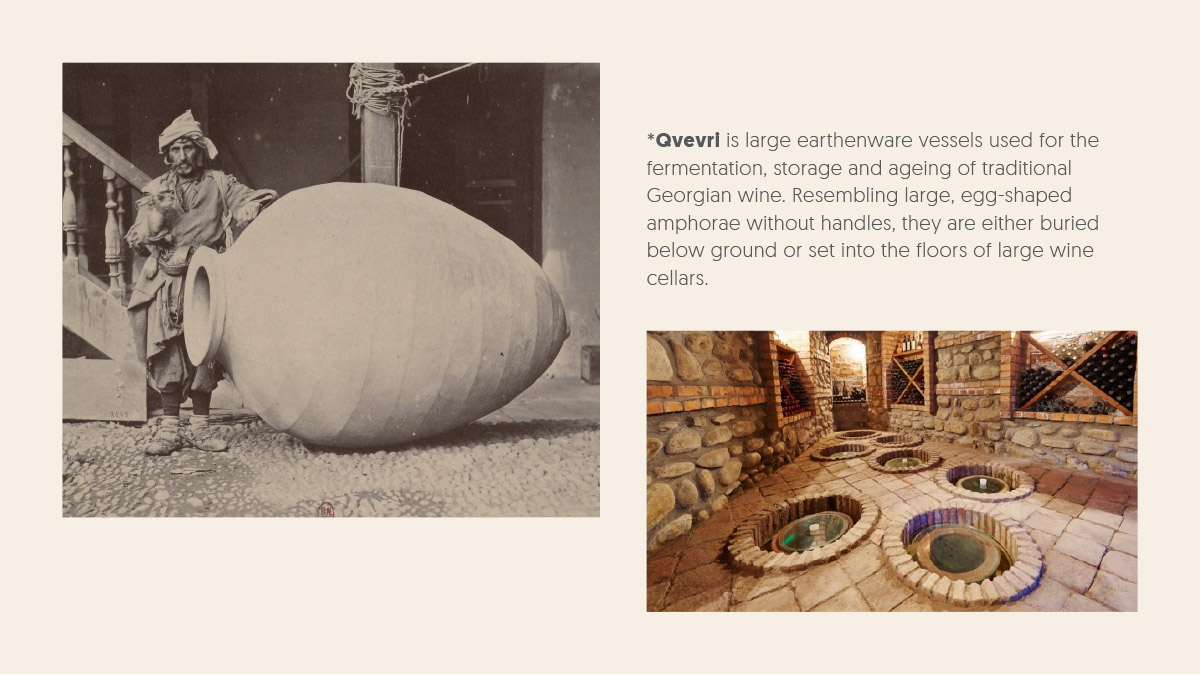 LOGO CONCEPT
Since the underlying message in the company's mission is to "keep" (or "guard") winemaking traditions, this concept was emphasized. Georgian warriors were using body armour from III millennium BC. The armour was called "Chain shirt" and it was covering the head as well. And there are a lot of castles in Georgia that were guarded by soldiers wearing that Chain shirt.
Along with the grape shape, guards in Georgian Chain shirt create a simple symbol that conveys an idea of company's mission.
PACKAGING CONCEPT
For thousands of years, wine has been regarded as the treasure of Georgia. Generation by generation, Georgians have been protecting and nurturing vineyards with life commitment.
There are a few hectares of vineyard around the Chateau. The packaging design elements along with the building architecture design depict the lines of the vineyard that became the inspiration for design.
One of the challenges was to use Qvevri shape for Qvevri wines in an interesting manner.